Custom Home Enclosures
Need Additional Areas Added to Your Home?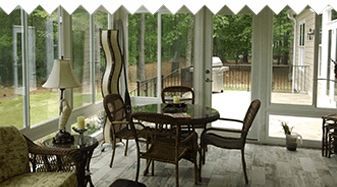 Outdoor Enclosures
Get more out of your outdoor living space, patio enclosures can be easily added to create more enjoyment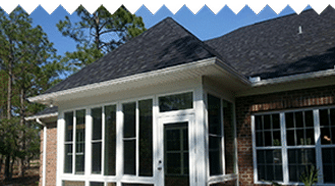 Sunrooms
Add a sunroom using an Eze-Breeze system, ready to use in as little as 6-8 weeks!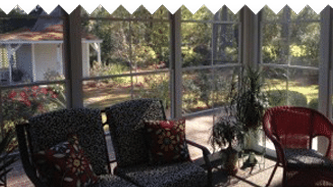 Florida Rooms
Commonly known as a sun porch, sunroom, or glass enclosure. Florida sunrooms bring some of the joys of the outdoors, inside.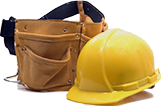 Why our customers choose us:
David Smith
All Seasons Roofing did an amazing job on our community center. Their professional team came prepared and replaced our roof days ahead of schedule. I would recommend their services to anyone looking for a reliable roofing company
M. Specire
Not only did I get the best price from All Seasons to replace our old shingle roof with a custom metal roof but I can't imagine anyone being able to do a better job then they did. It looks amazing and has given our house a complete new look. Thank You so much All Seasons
Linda R.
All Seasons added a new roof to our community center last year and we were so happy with them that we added a custom all glass sunroom to our home and my husband and I could not be happier. They have a professional team to get the projects done without hassle or grief.
Benton's Testimonial
We called All Seasons Roofing to repair our roof a couple of times within the last year. We were spending money to temporarily patch missing shingles. We finally decided to have them re-roof the house a couple of weeks ago. Mike said a new roof would change the appearance of our house and he sure was right. It looks incredible and we sure do love it. I was worried about my plants, flowers and in-ground pool but All Seasons made sure everything was protected and nothing was harmed. We appreciate the great job they did for us.
Roof and Eze-Breeze Testimonial
We needed a new roof and called All Seasons Roofing. We knew instantly they were the roofing company we were going to hire. They installed our new roof and we were so impressed by their work ethics. The job was immaculate! After they completed the roof we also hired them to replace our screen room with an EZ breeze vinyl room. We hardly ever used the screen room but we love using this EZ breeze room. I tell everyone what a great job they did on our roof and sunroom.
Gary P.
Five stars! All Seasons did a very good job, clean up after job was very good. Nice people to work with
Burgaw Testimonial
I live in Burgaw and hired All Seasons Roofing to re-roof my house. They removed the old shingles and put on new shingles. The roofers arrived as scheduled and they left everything nice and clean when they finished. We are very happy with our new roof.
Joe C.
We have had 2 homes with new metal roofs with All Seasons and they are great. Lowered power bills and the crews are always very courteous and clean cut. I didn't find a single nail in the yard after they finished. Nice to know I won't ever have to worry about my roofs again. Let it rain!
Michelle M.
Sue Clark
Gary F.
Vito S.
Anthony B.
Joe T.